Please come and join us our worship!!
Attendance sign-up is not required. 
Wearing a mask is required.
Social Distancing is required. 
All Children's Sabbath School classes are open in-person!
Sabbath School begins at 10 am. 
Divine Worship begins at 11 am. 
Join us!
Welcome to Southview!
The Southview SDA Church in Minneapolis MN, is known as a warm and inviting  family. This growing congregation is one of the most diverse churches in North America with over 550 members from families that represent over 30 nations around the world. We are a church that is committed to Uplifting Jesus, Building Community, and Enriching Lives. With worship on the weekends and many mid- week programs and LifeGroups you are sure to find something exciting to help you feel at home. Everyone is welcome and we hope to meet you soon.
Pastor Sean Lee
Click the image for Live-Streaming on Southview YouTube Channel
Southview Christian School 2021-2022 Registration Information Request. Click Here!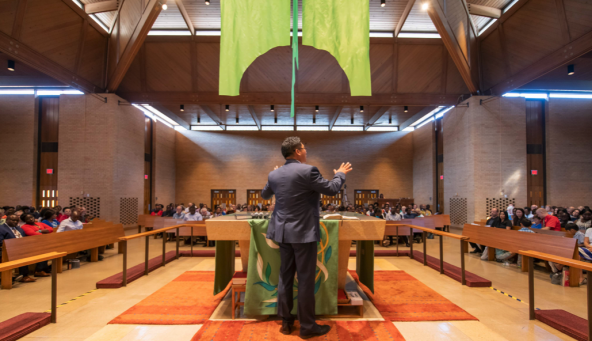 Please join with us through live-streaming! (10:00 AM CST Every Saturday)

Southview Connect App!!
Download our mobile app for announcements, the latest sermons, and other information to keep you connected to Southview Church. Click on one of the images below.