Southview is open!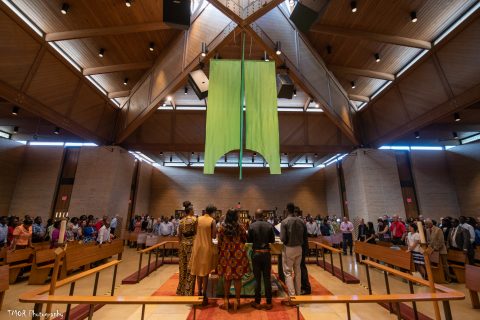 RSVP sign-up is not required anymore 
Streaming Service Ongoing
We will continue to have our service streamed online through YouTube and Facebook
If you are not ready to join the in-person worship service, continue to stream worship with us at home 
Church doors open at 10:00 am
Enter the church starting at 10:00 am for Worship 
Earlier access granted to the AV team and other service participants 
Masks are required
Masks are required at all times when you are in the church building

The only exceptions are those who are:

Actively participating in the service
Those under 2 years of age

Please bring your own mask. There will be a few masks available for those who forgot their own. 
Assigned seating
Attendees will be assigned seats upon their arrival at the church in order to keep social distancing.  
Attendees need to sit where they are assigned 
Remain distanced from others that may be seated nearby
Limit restroom use
Only one person (or family) allowed in the restroom at a time
Wait to use the restroom on 6' spacing marks, if needed. 
No food or drink
Food and drink are not permitted in House of Prayer, except water.  
Please bring a water bottle if you feel you will need a drink.  
The church's drinking fountains have been turned off
Sabbath School
In-person Sabbath School panel discussion begins at 10:00 am. (This discussion will be streamed)
Virtual sabbath school discussion (Via Zoom) is open for anyone on Sabbath morning 9:00 - 10:00. (Please read the Southview App announcement for more detailed information)
Children's Sabbath School will be from 9-10am via Zoom
Adult Sabbath School will stream from roughly 10-11am and will also be shown in the sanctuary for on-site worshippers to watch while the sanctuary is seated
Nursery Closed
House of Prayer's Nursery will be closed
Nursing Mothers must practice social distancing
The Nursing Mother's room will be accommodated in another room inside of House of Prayer
Bibles and Hymnals Removed
Bring your own Bible
Hymnals are not needed (We will not have congregational singing) 
Bibles and hymnals have been removed from pews to reduce contact.  
Children's story
Children must remain in their seats for Children's Story, rather than come forward and sit together
Organized dismissal
Wait for dismissal directions to get out in an orderly manner 
The presiding Elder will coordinate the dismissal of the congregation
(Revised 05/04/2021)